Botox in your 20s – Is it right for you?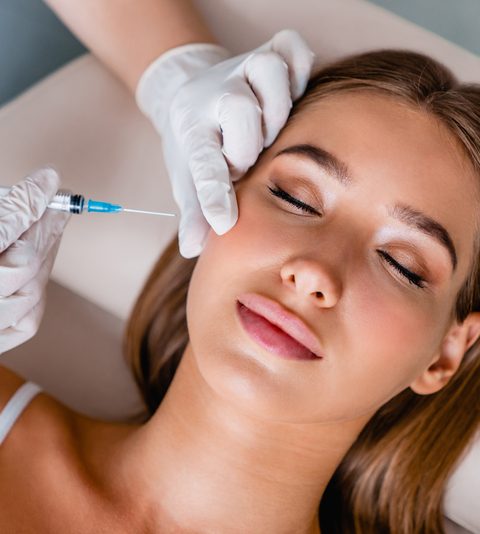 It's never too soon to start aging gracefully and wrinkle-free.
Most people would argue that botox in your 20s is unnecessary.  However, the goal is always to avoid the problems rather than treating the problem.  We all love to smile and make facial expressions which contribute to the formation of wrinkles.  For folks that would like to avoid seeing those wrinkles form, botox is a great option even in your 20s.  We focus primarily on the crow's feet region (smile lines next to the eyes), the glabella (vertical frown lines and horizontal lines at the tip of your nose), and the forehead (horizontal wrinkles we make when we raise our brows).
Botox routines started in your 20s will help prevent wrinkles and signs of aging acquired from laughter and the sun, and could reduce the number of treatments that could be required if you started Botox in your 30s or the deep lines and grooves usually acquired in your 50s and beyond.
Still not sure if Botox is right for you?
Learn more about Botox by visiting our Botox page, view our Botox Gallery, or just call 949-387-6118 for your free, no-obligation consultation, or drop us a quick question through our contact us page.
Not in your 20s? Check out our pages just for you!
Aging gracefully with Botox in your 30s and 40s
Aging gracefully with Botox in your 50s and beyond
Are you already a fan of Botox and ready to buy?
Got here by mistake? No problem! Check out our Specials page for savings, or buy your Botox units online and bank what you don't use! And don't forget to download the Allē app to collect points.
Not a Gravity Medical Spa customer yet? We'd love to meet you! Simply call 949-387-6118 to book your free consultation.
Wondering where Gravity Med Spa is located?
Gravity Medical Spa is located at 27352 Calle Arroyo, San Juan Capistrano, and serves the surrounding areas of  San Juan Capistrano, Laguna Niguel, Rancho Mission Viejo, Dana Point, and San Clemente in Orange County California.