ResurFX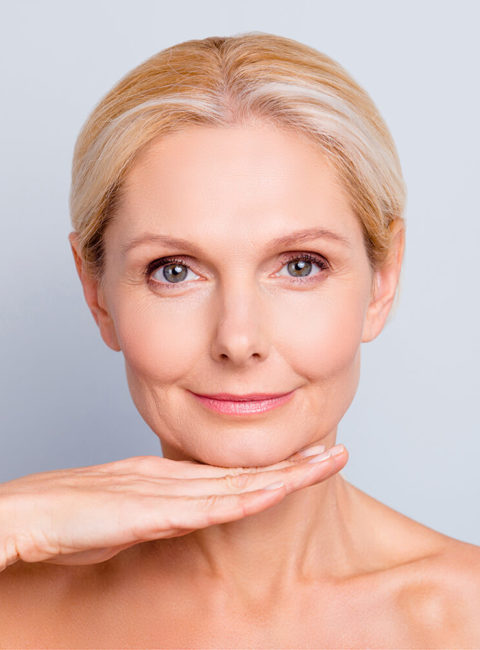 Reveal your best skin
Customized treatment of your individual skin condition with minimal downtime.
With the revolutionary photo-fractional skin treatment of the M22 with ResurFX™, you can have multiple skin procedures in just one visit. We can treat your vascular or pigment condition, and then immediately help rejuvenate your skin with the same advanced platform.
If you want to look your best, with the least amount of downtime and most comfort possible, ask us how the M22 with ResurFX can help you achieve your goals.
See and Feel the Difference.
Different from other aesthetic technology, the ResurFX adds a new dimension of versatility to the very popular and proven M22 IPL system. When combined into one machine, we can use the M22 IPL module to address pigment and vascular conditions such as Solar Lentigines, Ephelides (freckles), Scars, Melasma and Striae. The ResurFX module can then be used in combination to benefit additional skin conditions including Skin Resurfacing. This can all be accomplished in one convenient visit without the time-consuming process of switching machines.
Save Time.
ResurFX treats the underlying skin condition in just one pass while not damaging the skin's surface. You can even receive a skin treatment during your lunch hour and then return to work with no noticeable skin damage.
Less Pain.
ResurFX utilizes a state-of-the-art CoolScan™ scanner. This technology means the energy pattern is evenly and accurately distributed over your skin to ensure no area is overheated or damaged. The ResurFX is also equipped with continuous contact cooling to increase your comfort.
Combination Therapy.
Unlike many other rejuvenation systems, ResurFX can be used in combination with fillers and neurotoxins. This can enhance the results of rejuvenation procedures and provide you with truly dramatic results.
Why ResurFX?
Everyone desires to look better and look younger. Yet many people don't want to undergo potentially painful ablative laser procedures that require a large amount of downtime and healing. Neurotoxins and fillers are also popular cosmetic treatments, but many people don't know if they can be combined with other skin rejuvenation products. ResurFX solves these concerns and allows patients to look and be their best. The ResurFX, as part of the successful M22 IPL system, is a non-ablative photo-fractional skin resurfacing and rejuvenation system. This means it will not damage the outer layer of the skin while penetrating deep into the lower dermis layers to stimulate collagen growth and create a natural healing response.
The M22 with ResurFX provides you with the ultimate resource for making your skin as healthy as possible. With just one machine, we have the power to effortlessly treat the greatest range of skin conditions. From vascular and pigment conditions, to fine wrinkles and skin rejuvenation, the M22 with ResurFX can help you achieve the beautiful appearance you desire.