Plasma Skin Tightening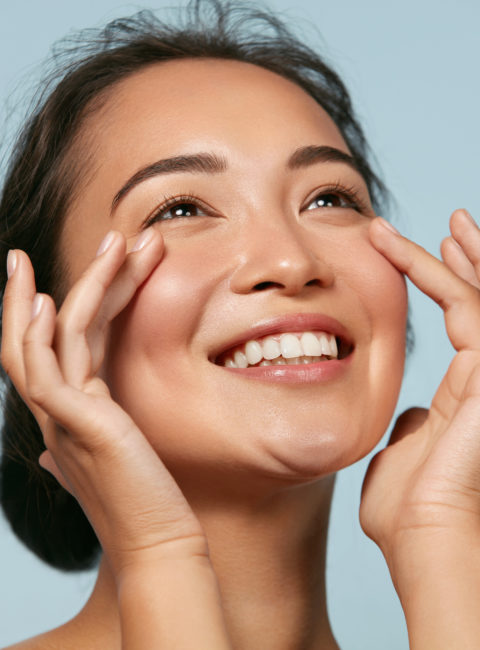 Having a taut, youthful appearance is a source of confidence for many people. So when the aging process begins to take its toll, it is natural that we begin to feel a bit self-conscious. 
But there is an effective treatment called Plasma Skin Tightening that can help reverse even the most annoying issues like deep wrinkles and skin discoloration. 
What Is Plasma Skin Tightening?
Plasma Skin Tightening is a non-invasive procedure that can lift, tighten and rejuvenate your skin. It has become a wildly popular option for patients who are looking to avoid surgical and even minimally invasive options because the results it provides are some of the best of what the market has to offer.
It is approved by the FDA and utilizes a technology referred to as fibroblast therapy, one of the most unique types of treatment available to people looking to improve the appearance of their skin.
How Does Plasma Skin Tightening Work?
At Gravity MedSpa, we use the Plamere Plasma Pen to administer a technique called fibroblast therapy. In some ways, Plasma Skin Tightening is very similar to many other categories of facial treatments in that they attempt to harness the rejuvenation properties of collagen.
Collagen is one of the most essential proteins we produce when it comes to keeping our appearance taut and youthful. It provides the bulk of the structure to our skin, so it becomes necessary to replace it through some form of treatment when it begins to deplete. 
Fibroblast therapy, however, is very different from anything else on the market. By harnessing the power of plasma, the fourth state of matter, we can ionize gases in the atmosphere to create small electrical shocks throughout the skin. 
The process causes virtually no permanent damage to the top layer of skin but creates a system of micro-injuries in deeper layers of the skin, triggering your body's natural healing process. That process includes the saturation of collagen to the harmed area. 
The process is particularly good at targeting fibroblasts in the skin, the most abundant cells that produce collagen in the area of treatment. This high-precision targeting is what sets Plasma Skin Tightening apart.  
Why Do We Need Plasma Skin Tightening?
As we mentioned, collagen is one of the most crucial components of taut, healthy-looking skin. But many different factors can harm the production of collagen and other essential proteins.
The most impactful is also the one that is the hardest to avoid: the aging process. After the age of 20, it has been found that we lose 1% of our collagen production every year, according to Scientific American. Eventually, that results in some pretty substantial changes to your appearance.
Other environmental factors, like sun or chemical exposure, can also play a role in how quickly your skin begins to show signs of aging. And while those environmental factors can be mitigated, our genetics, which we have no control over, also dictate much of this process.
What Does Plasma Skin Tightening Treat?
Plasma Skin Tightening can treat a variety of conditions, including:
Fine lines
Crow's feet
Marionette lines
Smoker's lines
Sagging skin
Nasolabial folds
Laugh lines
Necklines
Skin tags
Moles
Discoloration
Age spots
Liver spots
Freckles
Scarring
Stretch marks
Even if you don't see your condition listed, the possibilities for Plasma Skin Tightening are nearly endless. You can always contact our office if this or another one of our treatments would be suitable for your concerns.
Am I a Candidate for Plasma Skin Tightening?
Plasma Skin Tightening is a versatile treatment, but it may not suit people with darker skin tones since it loses some of its efficacy. It works best for lighter skin tones but may be suitable in some cases in the mid-range skin tones as well. 
The best candidates also tend to have realistic expectations and live healthy and active lifestyles. To find out for sure if the treatment is right for you, reach out to our office to schedule a consultation.
What Should I Expect from a Plasma Skin Tightening Procedure?
The first step that is taking is the cleansing of your skin. Once that has been completed, one of our medical professionals will apply a topical numbing agent to keep you comfortable during the process. It can take anywhere from 10 to 30 minutes for the numbing agent to take effect.
Once it has, one of our medical professionals will use a medical-grade device to emit the energy into the fibroblasts in your skin. This leaves behind a small wound on the skin's surface that will show the pattern of treatment that was performed. 
After the entire area has been treated, we will remove the numbing cream and apply a cooling gel to minimize the post-procedure effects like minor burning and tingling. The entire process can be completed in under an hour.
What Should I Expect During Plasma Skin Tightening Recovery?
You can expect to experience some minor pain and discomfort for the first week after the procedure. The small lesions that occur during the treatment will also begin to scab and peel over throughout the first week. We instruct all of our patients to avoid picking or scrubbing those areas. 
After a couple of weeks, all of these side effects will subside, and the lesions that were created will have mostly healed without any scarring.
What Kind of Results Can I Expect from Plasma Skin Tightening?
You can expect to experience much tighter and youthful skin after a few days of recovery. The results will continue to improve as the body creates more collagen and repairs the treated areas. 
How Much Does Plasma Skin Tightening Cost?
Since your specific treatment will be tailored specifically to your needs and the level of correction required, it is difficult to provide a reasonable estimate. During your consultation, one of our medical professionals will be able to give you an accurate cost once they have reviewed your conditions and listened to your goals.  
Refresh Your Skin with Plasma Skin Tightening in San Juan Capistrano
If you are ready to begin your Plasma Skin Tightening treatment, give our office a call at (949) 387-6118. If you would prefer to get a callback, you can fill out our online contact form and one of our team members will reach out to you as soon as possible.