Lip Fillers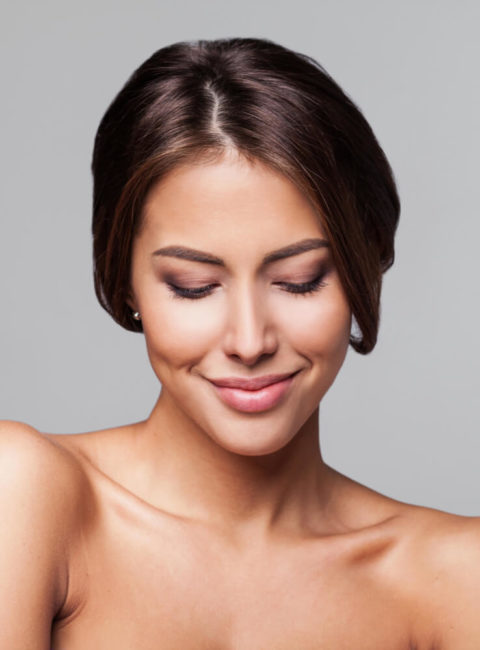 Whether you want luscious kissable lips, or just to get rid of the fine lines around your lips, there is a product designed for your goals. These days, lip fillers are the most popular way to enhance lip size and shape without surgery. Women — and men too! — are increasingly using minimally-invasive treatments like fillers to achieve natural-looking results that can last for up to a year. 
If you're interested in a San Juan Capistrano lip fillers treatment, Gravity Med Spa offers a variety of dermal filler brands to accommodate all needs and preferences. Please contact us to learn more about our treatment options or schedule a consultation.
What Are Lip Fillers Made Of?
Injectable fillers come in a vast array of formulations. They can vary significantly in how they feel, how long they last, how deeply they're injected and what areas of the body they work best in. 
For lip enhancement, hyaluronic acid fillers are preferred. Hyaluronic acid (HA) is well-tolerated. We naturally make HA in our bodies, so patients are less likely to have an allergic reaction, and it can be dissolved or modified if you decide you don't want the filler anymore.
What Are Lip Fillers Used For?
Dermal fillers are the fastest and safest way to increase fullness in the lips, but that's not all they can do. Lip fillers can also:
Define the lip borders
Even out asymmetrical lip shapes
Add structure to the lips
Enhance the Cupid's bow
Improve the balance between the upper lip and lower lip
Reduce the appearance of fine lines around the lips
Create a smoother canvas for makeup application
Counteract age-related volume loss
Are There Fillers Specifically Designed for Lip Augmentation?
Dermal fillers are versatile, but some work better than others for lip augmentation. In fact, a growing number of fillers are specially designed for injection into the lips. These dedicated lip fillers are formulated with small particles that are less likely to create unwanted bumps and a thin consistency that spreads easily. They add fullness and structure without creating an overly full look or an unnaturally firm feel. The gel integrates seamlessly into the tissue, allowing for flexibility and natural expression in motion. Because these fillers are formulated specifically for lip injections, they tend to have greater longevity than other dermal fillers used for lip enhancement. 
Lip Fillers vs. Lip Flip — What's the Difference?
Both of these treatments use injectables to improve the look of the lips temporarily and without downtime. But that's where their similarities end. Fillers are gel-like substances that are injected directly into the lips to create volume and provide definition. A lip flip uses a neurotoxin like Botox to relax a muscle that controls the top lip. The treatment doesn't add any volume, but it can create the illusion of a fuller top lip by relaxing the muscle and encouraging the upper lip to "flip" outwards. Neurotoxins can also be used to correct a gummy smile.
The lip flip can be a good place to start if you want to try something more subtle before proceeding with lip fillers. It can also be the right choice if you want more shapely lips but aren't looking for more volume. Remember, a lip flip only affects the upper lip. If you want to enhance both lips, or you're looking for a greater amount of structure and volume, we'll likely recommend lip filler.
What Lip Fillers Are Available at Gravity Med Spa?
A good lip filler volumizes, defines and smooths the lips while maintaining a natural look and feel. While this is not a case of one-size-fits-all, there are two brands that are especially popular for lip enhancement: Juvéderm and Restylane. The Gravity Med Spa team has assisted countless Orange County patients with lip fillers and can help you figure out which product will work best for you. These are two of the fillers we use frequently for lip treatments:
JUVÉDERM VOLBELLA
Juvéderm Volbella uses cross-linking technology called Vycross, which means it contains a mix of high and low molecular weight hyaluronic acid. This technology gives Volbella a thinner and more pliable consistency than other fillers in the Juvéderm family, making it ideal for injection in the delicate skin of the lips. Volbella is known for providing natural-looking results and greater lift capacity with minimal post-treatment swelling. Your lips will instantly appear fuller, smoother and perhaps even shinier after injection. The long-term results of your Volbella lip fillers treatment may last up to one year. 
RESTYLANE KYSSE
Restylane Kysse is a unique hyaluronic acid filler that uses XpresHAn technology to improve the way the hyaluronic acid binds inside the lips. A firm, structured result can be ideal in areas of the face that require more lift and definition. In the lips, however, a firm filler can look and feel unnatural. Kysse integrates with your natural lip tissue to produce a soft feel and retain natural-looking facial expressions. With optimal treatment, Kysse typically lasts for six to nine months and may last up to one year in some patients.
Is It Possible to Get Natural Looking Lip Fillers?
"Natural" means different things to different people, but the short answer is yes. With the right filler and the right injection technique, your lips will look and feel like your lips — just plumper! The best option is often to start small and gradually add filler over time. This ensures you don't overestimate how full you want to go and get the dreaded "duck lips" look. 
Personalized treatment is also key. Your lips are not like anyone else's, so they need to be assessed carefully in an initial consultation and a customized treatment plan needs to be drawn up accordingly. Choose a provider with the right education, certification and experience to tailor your lip filler treatment to your individual needs.
Meet Orange County's Lip Filler Experts at Gravity Med Spa
Full lips can do more than enhance your appearance; they can boost your mood and confidence and perhaps even improve your outlook on life. There is simply no substitute for feeling at ease in your own skin. For more information about lip fillers in the San Juan Capistrano area, contact Gravity Med Spa. Our team is ready to help you achieve your aesthetic goals with the right treatment for your unique anatomy and goals. Call us at 949-387-6118 to schedule your consultation today.