CoolMini™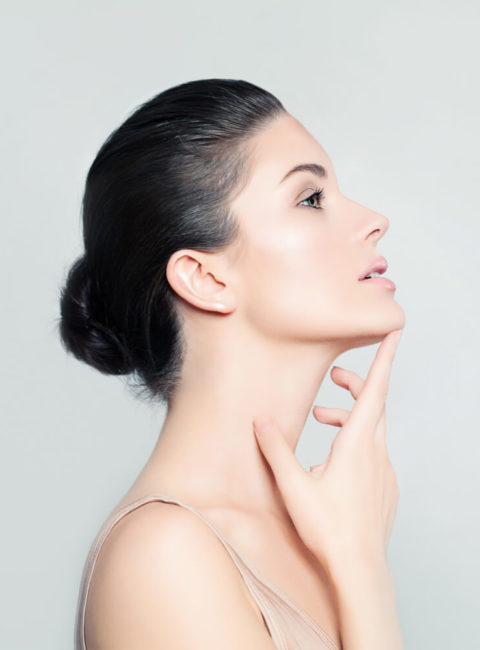 Want to reduce your double chin… without surgery?
Ask us about the cool new FDA Approved CoolMini™ sculpting wand to treat stubborn neck and chin fat!
In recent years there have been breakthroughs in safe, non-surgical treatment of stubborn fat cells. The most notable, successful non-surgical fat reduction procedures are those that use the CoolSculpting® Treatment which effectively freezes fat away using a safe, drug-free, non-surgical, FDA approved procedure.
CoolSculptings' fat freezing techniques have been used with increasing success over the last few years to treat stubborn areas of fat that even the strictest diet and exercise regimens couldn't remove; most notably on the tummy, waist and thighs. Unfortunately, until now there hasn't been a comfortable, non-surgical way to treat more sensitive and visible areas such as the chin and neck.
Now non-surgical fat reduction treatments of your double chin fat can be done in just an hour, during your lunch break or on your way home from work!
CoolMini™ by CoolSculpting® – The Answer for How to Reduce Double Chin Fat
As you age your weight fluctuates, your skin loses its elasticity, your entire body begins to sag and droop, and those fat deposits are harder to get rid of. This is as true of your chin and neck as of other parts of your body. Unfortunately, your chin and neck are the most visible parts that can't easily be tucked away.
Although the CoolSculpting "Freeze the fat" reduction procedures have been approved and increasing in popularity due to their effectiveness since 2010, a new mini version of the CoolSculpting applicator has just been developed and approved by the American Food and Drug Administration (FDA).
The CoolMini™ applicator uses the same procedure developed by Harvard scientists and is based on the proprietary science of Cryolipolysis, demonstrating that when fat cells are exposed to extreme cold, they die and are eliminated naturally from the body. Only the CoolSculpting procedure selectively targets (freezes) the fat cells. Fat cells treated and eliminated by the procedure are gone for good, and patients can expect long-lasting results. Every patient is unique, so patients are encouraged to talk to their CoolSculpting provider about a customized treatment plan as part of the initial consultation. Additional treatments in the same or multiple areas may enhance the desired aesthetic effect.
Gravity Med Spa has ordered the CoolMini™ Applicator which will arrive soon. Call Gravity Med Spa today at 949-387-6118 to discuss eliminating your double chin and neck fat and book your appointment!