Filler Loyalty Savings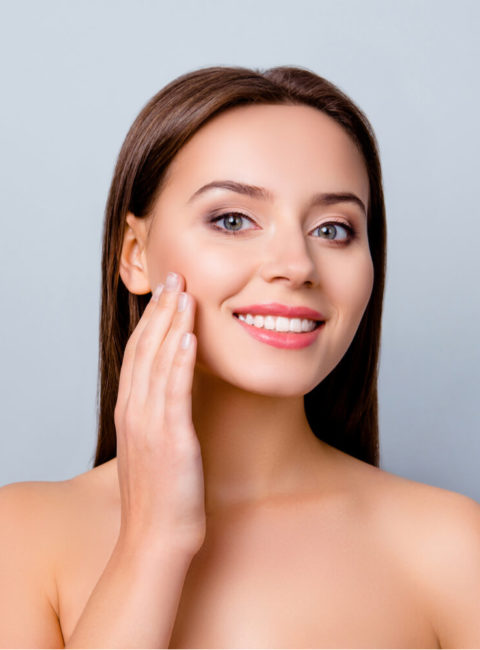 A dermal filler injection is among the most effective ways to boost your beauty by alleviating signs of age from various parts of your body. There are many types of dermal fillers, making a dermal filler injection session versatile. Treatment plans can be customized to a patient's unique needs. In many cases, patients desire multiple dermal filler injections to attain their desired results but doing so can become a costly endeavour. Additionally, maintaining results requires receiving dermal filler injections annually or until initial results start to fade, driving the cost up more.
We understand that attaining and maintaining your best, most beautiful image will come with a price, which is why we are excited to offer our patients an exciting opportunity. Filler Loyalty Savings is an opportunity to retain your beautiful results at a reduced cost.
What Is Our Filler Loyalty Savings?
Gravity Medical Spa's Filler Loyalty Savings rewards our patient's loyalty. If you continue maintaining your dermal filler results at our practice, you can expect to receive a reduced fee for your dermal filler injections.
The dermal fillers that are part of Filler Loyalty Savings are part of the Juvederm line. These fillers range in consistency and thickness, meaning they can address a wide range of concerns. Patients with minor lines and wrinkles and patients with more severe age signs can experience the benefits of Filler Loyalty Savings. During an initial consultation with one of our experienced injectors, your concerns will be addressed, and which dermal filler would be beneficial for correcting your unique cosmetic concerns will be reviewed. How Filler Loyalty Savings works will also be discussed in detail.
*Filler Loyalty Savings is currently only offered to patients who receive Juvederm dermal fillers*
The Filler Loyalty Savings
How Filler Loyalty Savings works is simple. If you receive two Juvederm syringe injections, you can receive one injection at half the price. Three Juvederm syringe injections mean you receive one full injection completely free of charge.
Juvederm injections with Filler Loyalty Savings:
2 syringes of JUVÉDERM, get 1 syringe HALF-OFF
3 syringes of JUVÉDERM, get 1 syringe FREE
Get to Know the Fillers Part of Filler Loyalty Savings
Juvederm is among the most popular line of dermal fillers on the market. Each exceptional dermal filler contains hyaluronic acid, a substance your body naturally produces and helps promote skin firmness and plumpness. The line of dermal fillers is particularly unique because it also consists of lidocaine, a numbing agent that will help mitigate any discomfort during the treatment. Juvederm fillers immediately erase signs of age after injection. The number of injections you'll need will depend on your concerns. How long results last varies, lasting six months to two years.
Juvederm fillers offered at Gravity Medical Spa that are part of Filler Loyalty Savings are:
Juvederm Ultra XC
This Juvederm product is specially formulated to address mild to moderate facial lines and wrinkles. Ultra XC is typically used to correct these cosmetic flaws when they are located around the nose, mouth and chin. Ultra XC can also be used to treat lines and wrinkles around the brow and forehead. Additionally, Ultra XC can add volume to the lips.
Juvederm Ultra Plus XC
Juvederm Ultra Plus XC has a thicker consistency than Ultra XC. The thicker consistency means Ultra Plus XC can be used to treat mild to severe wrinkles and folds. Results for Juvederm Ultra Plus XC are also longer-lasting than Ultra XC. Juvederm Ultra Plus XC is often utilized to treat nasolabial folds, deep creases that run from the nose to the mouth.
Juvederm Vollure XC
This dermal filler is designed to treat the lower half of the face. Patients with cosmetic concerns such as marionette lines and smile lines can benefit from this dermal filler. The formulation of Juvederm Vollure XC allows for natural facial movements to be retained. Like Ultra Plus XC, Vollure XC features a thick consistency, allowing for long-lasting results.
Contact Us To Learn More About Filler Loyalty Savings
Dermal fillers are an excellent way to boost your beauty by adding volume to your facial structure to eliminate lines and wrinkles. However, the cost for dermal fillers can be a turn off for those considering this beautifying treatment. Thankfully, residents of San Juan Capistrano, CA, and surrounding communities, can experience the benefits of dermal fillers at a reduced cost. Contact Gravity Medical Spa today at 949-387-6118 or visit our contact page to learn more about Filler Loyalty Savings.